Office profile
Office framework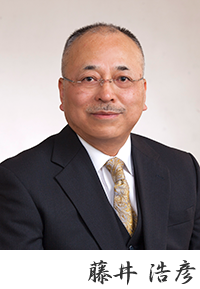 The benefit in my business life has been a success lesson in the projects I had taken part in. I have learned some success formulas such as the solution by the cause analysis, the free-wheeling idea based on the teamwork and the resource reframing with less restrictive idea.
After the projects, I transferred to the internal audit division. That mission has been a good opportunity to review my business perspective. At the audit , I found that the facts that were rated as inadequate could be cleared up by the success formula of my experience.
After the audit , I joined the improvement meeting in order to assist and enhance the employee's morale and their teamwork, I had coordinated the meeting could simplify the job procedure efficiently. I noticed that the meeting had made the members come to be the open-minded team.
The Japanese companies have had the employee's long-lasted effort and qualified skill. To energize such intangible asset, high-efficiency job and collaboration with the oversea's investment shall be the key solution for you.
The Lente will contribute your business breakthrough with its consulting for the risk-free management and oversea business development.
Representative profile
1956 born at Tokyo, In 1980 Graduate from the University of Tokyo specialized in the sociology degree.
1980 material chemical company on board. Purchase & Logistics Div., In 2007 Internal Audit Div. In Head office, factory in domestic and oversea operation in Thailand, Taiwan and Shanghai China.
2018 Representative of the Lente consultant office.
Related Certification for the consulting
the Internal Auditor,Sanitary and Safety controller,auditor of the ISO14001
Lente consultant office
Name Lente consultant office
Address postal code 180-0004
Kichijoji Honcho 2-6-8-4F Musashino city Tokyo Japan
Office Representative Hirohiko Fujii
TEL +(81)-422-77-6424